AFINITY: GEYCE'S CLOUD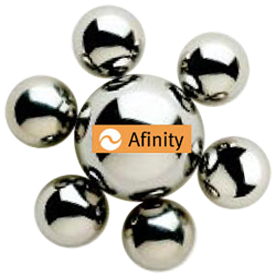 Afinity is a private cloud created by GEYCE that ,through Internet, facilitates the exchange of information between the Adviser and their clients or between the Adviser and GEYCE. Afinity is also known as the set of services offered in the previosuly mentioned online cloud.
Afinity is the tool that allows the integration of the informatic processes of the Professional Office of the client and GEYCE in a common work-envirorment. The usage of Afinity is completely secure and reliable, it guarantees the security requisits that the Law on Protection of Personal Data requires. Our servers are located in a Data Center in the National Territory.
The hiring of the Afinity Services provides several advantages like the reduction of costs, the improvement of the efficiency of the services, the personalized communication, the optimization of the resources and time, the possibility of the integration with other GEYCE apps etc.
MAIN CHARACTERISTICS OF THE AFINITY SERVICES:
Proximity with the Adviser with their clients (and viceversa) thanks to the agile system of information exchange.
It integrates the informatics from the professional office with their clients'
Access from anywhere and any computer with Internet access.
The information remains 100% secure and confidential
Services related to the Adviser's apps: e-Asientos, e-MIR, e-Portem, Portal del Asesor.
Various advantages for the Adviser, such as sending notices to their clients, the reception of consultations etc. Being the administrator on the permission access of their clients.
Many advantages for the Adviser's clients, such as the direct introduction of information, the exchange of messages with the Adviser, secure and confidential reception of documentation etc.
AFINITY SERVICES
Services linked to the Advisor's apps:

Exchange of information between client and Advisor through an app like J-Conta or J-Nomina, among others.
The services are optional and can be hired by the Adviser or their clients : e-Asientos, e-Portem, and J-Contax.

Generics of the Adviser's activity:

Not linked to any software and it enhances the proximity with the client.
Services:

Portal del Asesor: Afinity service included in the purchase of the apps.
e-MIR: The Adviser hires it, having access to diferent modalities.